What? No Emmy for EE? 🏆 – EE Wants to Hear from you!

Dear Friends,
The fall always brings a sense of renewal and energy!  Fall brings structure and also excitement. What can we plan and do?  So it is with EE too!
I'm giving thought to how I can better serve our EE community and what continued offerings help you the most! I'd like to hear from you. Many of you have loved the videos — thank you! I hope to do more of those. Maybe an Emmy next year! I'm also hearing that many of you are cooking more than ever. Kudos to you 🙌 and so glad you've enjoyed the recipes! I've received requests for COVID holiday gathering tips and for longer format videos with more information. I'm considering these requests and also giving thought to a few new product offerings … stay tuned!
I'd like to know what YOU enjoy the most and find most useful?
Please be in touch to let me know your thoughts. Your opinion matters!
From our home to yours,


Follow EE on
Instagram and Facebook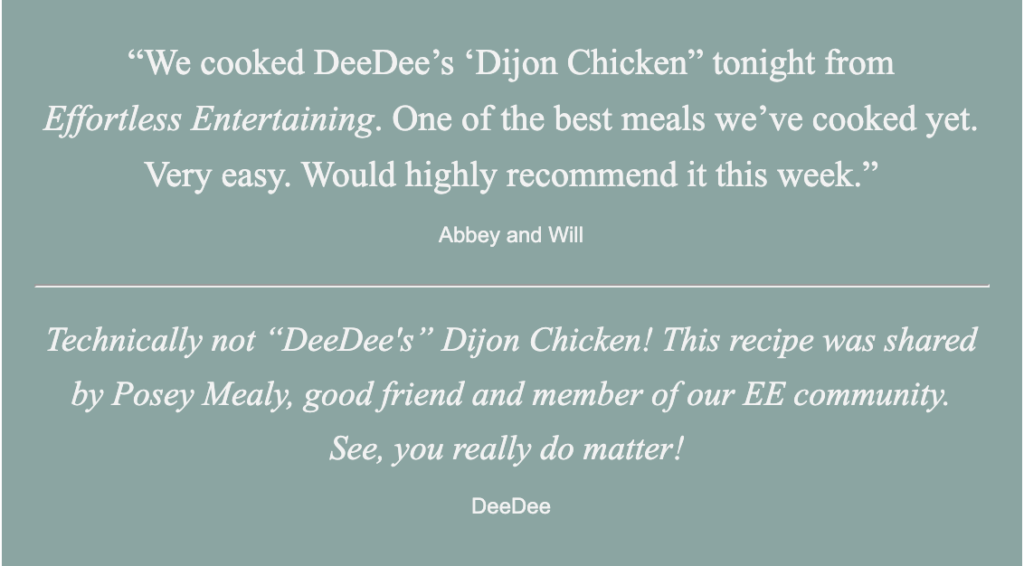 We want to hear from you!
---
---