Grilling With Bill: Day 6 – Grilled Krispy Kreme Doughnuts!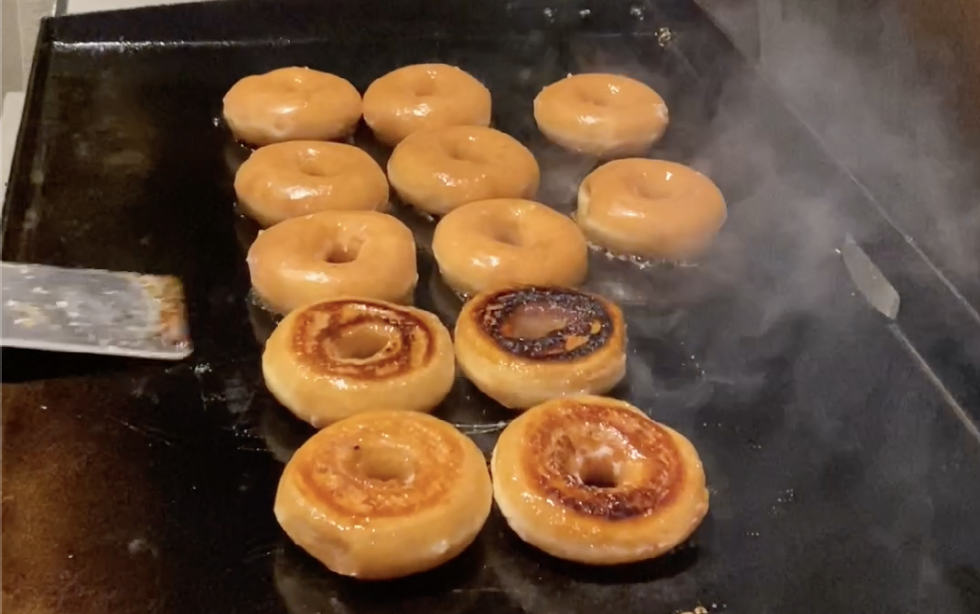 Dear Friends,
Today's video in our Bill's Grills Blackstone series … the icing on the cake … or in this case the ice cream on the grilled doughnut! All the way from UVA and Charlottesville, VA …  the "Grills With."  No recipe needed!
I'm serious, I would buy a Blackstone Grill just to make this dessert exactly as Bill does. Talk about a crowd-pleaser!  I scraped my plate for every last morsel. This dessert could create a run on every Krispy Kreme in America!
Join us for our last video tomorrow as we show you just how easy it is to clean the Blackstone.  I know many of you are ready to join the Blackstone revolution. You've seen how you can prepare everything on the grill with remarkable ease, no mess, and have fun while you're doing it … music to my "how to make everything effortless" ears!
I can't wait to hear more from you!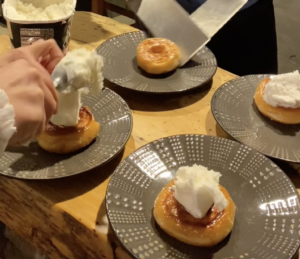 Our Menu …
Fried Rice
Grilled Krispy Kreme Doughnuts
Invite your spouse to watch with you … We are going to have so much FUN!!!
---
SOURCES & RESOURCES