Grilling With Bill: Day 3 – Savory Fried Rice!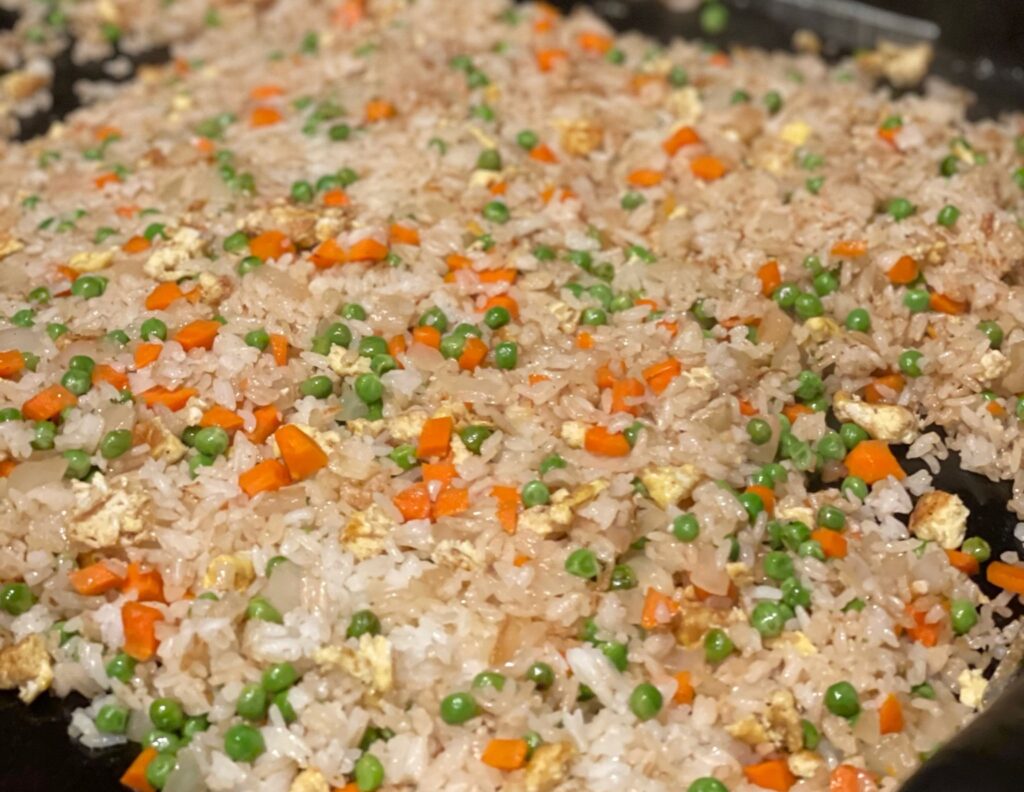 Dear Friends,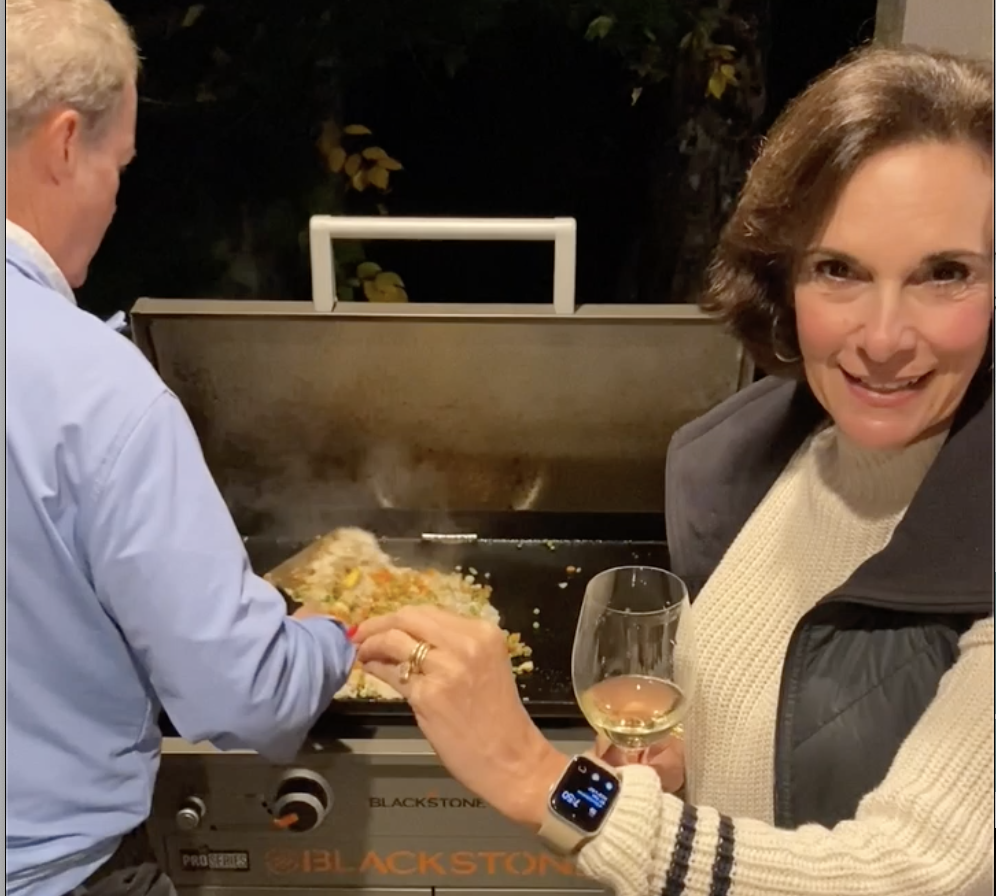 Today's video in our Bill's Grills Blackstone series … Fried Rice! I love Fried Rice and I love  it even more when prepared so easily on the Blackstone. Prep your veggies in advance and you're good to go. Use Bill's suggested veggies or modify with whatever you'd like. I know one EE follower who will not be adding peas … you know who you are. 😊 It's absolutely incredible just how quick and simple this dish is!
This recipe is not something you can do on a regular grill so, this definitely falls into the  Blackstone Grill … a griddle on which "you can cook everything you can cook on a regular grill and 1,000 things more!" And keep in mind, as we go through this menu, we will only be using the Blackstone, i.e., no additional pots and pans. Makes the end of the evening clean up … effortless!
Continue to join us the next few days for an evening with Bill and me as we demonstrate in real-time our entire dinner prepared by Bill on the Blackstone. If you want to transform the way you entertain, join the Blackstone revolution. Learn how you too can prepare everything on the grill with remarkable ease, no mess, and have fun while you're doing it … music to my "how to make everything effortless" ears!
You're going to love this video series! Join us each day as we walk you through our menu!
Our Menu …
Fried Rice
Brussels Sprouts
Grilled Salmon
Grilled Krispy Kreme Doughnuts
Invite your spouse to watch with you … We are going to have so much FUN!!!
---
SOURCES & RESOURCES