Behind the Scenes with Flowers!


Dear Friends,
Although it seems there is a monsoon in the mountains and even though I'm sitting by a fire, spring has indeed sprung! I've enjoyed your beautiful posts with roses, peonies, and more! Here in the North Carolina mountains, we're a little bit behind. The first wave of Rhododendron are showing off in the most beautiful reds, pinks, and purple blossoms. Our hydrangea, peonies, and dahlias will soon follow!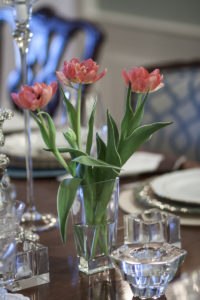 In today's newsletter, I want to share a few EE Tips & Quips for arranging flowers. Let me confess, I'm not the mostcapable, nor am I nearly the most creative. Maybe that's why many of you may want to read further and even tune in to the video on Instagram. The old adage applies…
If I can do it, you can too! 
For those of you who have Effortless Entertaining, you will find more information in Step 6; Setting the Tone and Step 7; Style … Simple to Spectacular,  along with photos of table and flower arrangements throughout the book.
---
Tips & Quips
Beautiful table featured in Peachy the Magazine.

My first T&Q: Find a photo of something you like and copy it! Seriously, there are so many talented people on social media such as  @francesschultz and @cathybgraham, two of my favorites, who post a lot of beautiful arrangements. While I love that you're part of the EE community, we can all learn so much from others too!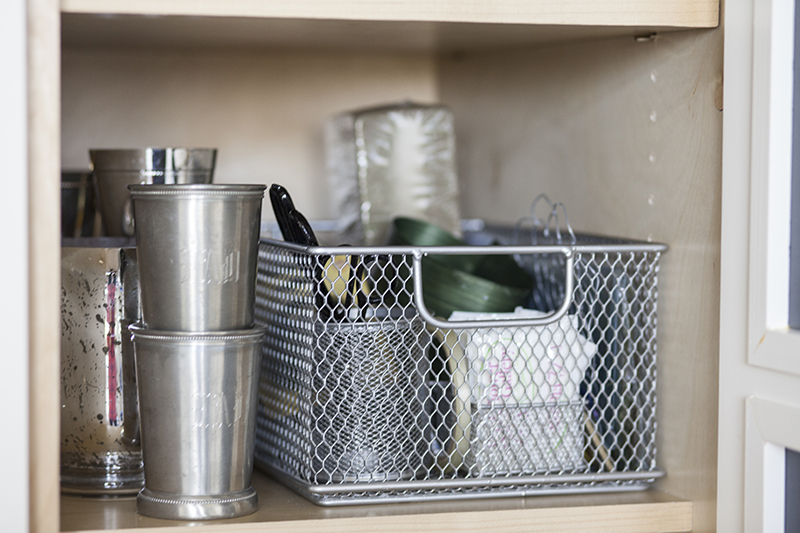 T&Q #2 Get organized. Gather a few supplies; Clippers, frogs, oasis, and anything else you like to use such as floral tape, wire, etc. Organize these items in a storage container that is easily accessible. Organize your vases and other flower containers so they are also easily accessible.
T&Q #3 If you don't have a garden full of flowers, determine your best local sources. Many of our groceries carry a nice selection of flowers. I've found that our Trader Joe's is especially good and will also special order. You may want to find a local florist that will let you buy cut stems. It may be a little more pricey, but you'll find a greater variety.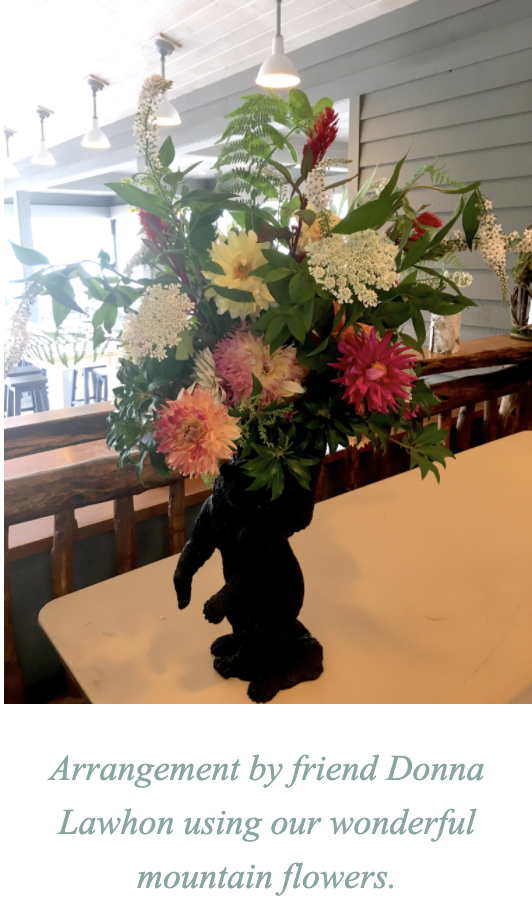 T&Q #4 Find a "formula" that works for you. If you're super creative, throw caution to the wind and go for it. If you're like me, develop strategies that you know will work, will save time, and deliver great results.
So … what are my strategies?
Containers and vases that work well on my tables.
Boxwood and hydrangea as my go-to base for most of my arrangments. I also love pittosporum and fern in the summer and magnolia in the winter.
Add one to three other elements such as roses, tulips, peonies, dahlias, berries. etc.
Bunch a single flower in a container in the center of the table or in multiple containers down the center of the table.
T&Q #5 Find a good friend or florist who will make it fabulous and completely … effortless!
From our home to yours,


Follow EE on
Instagram and Facebook
---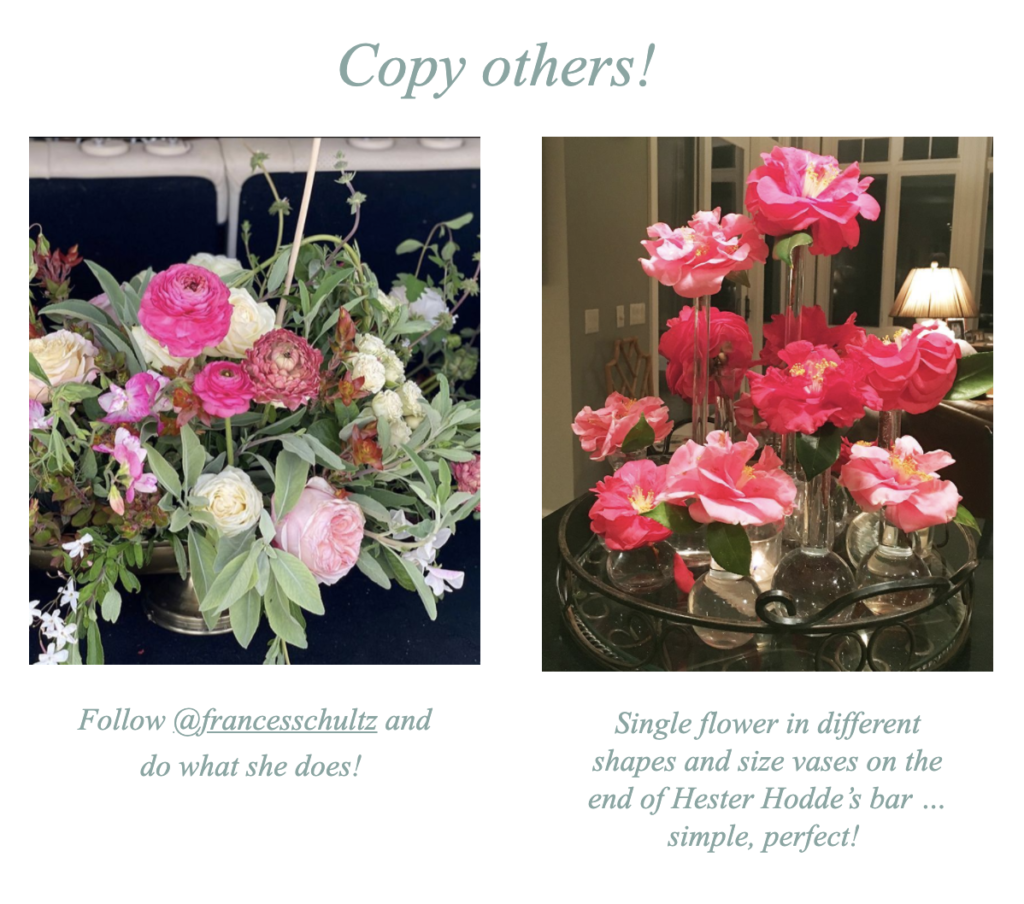 Frances Schultz | Instagram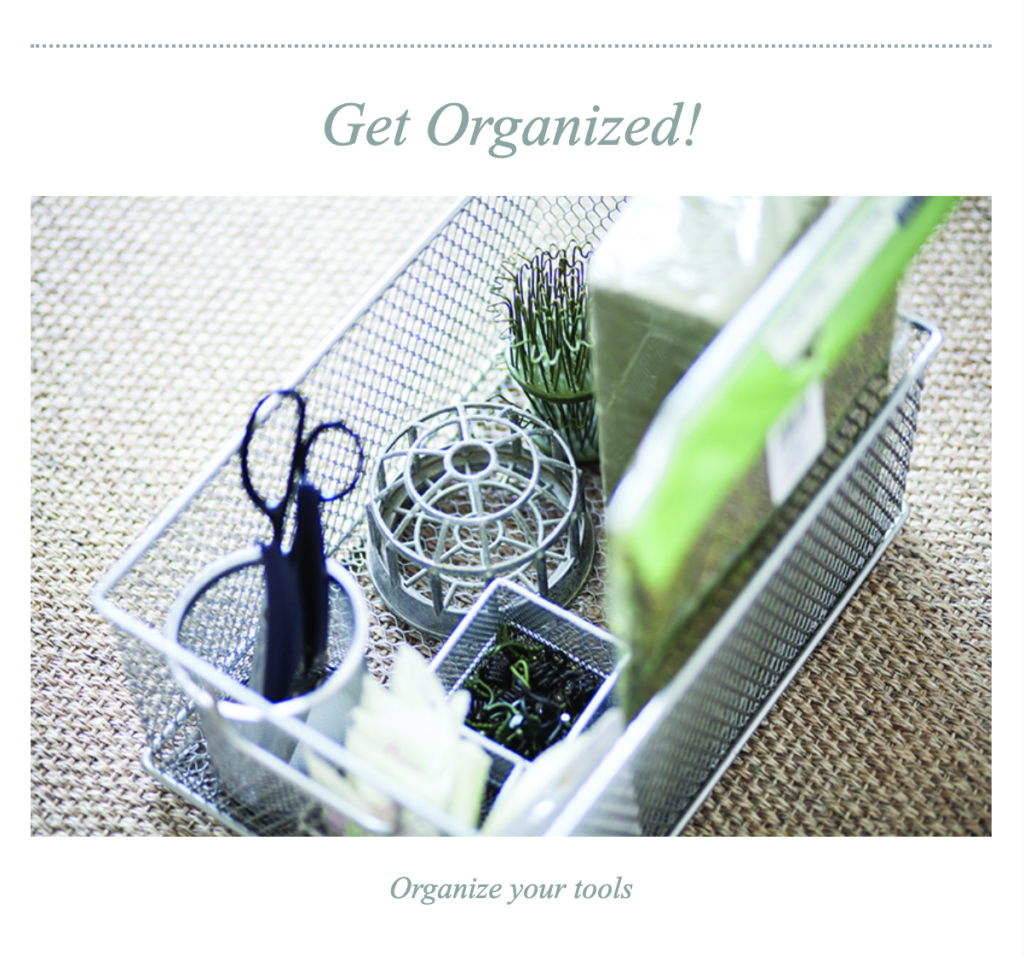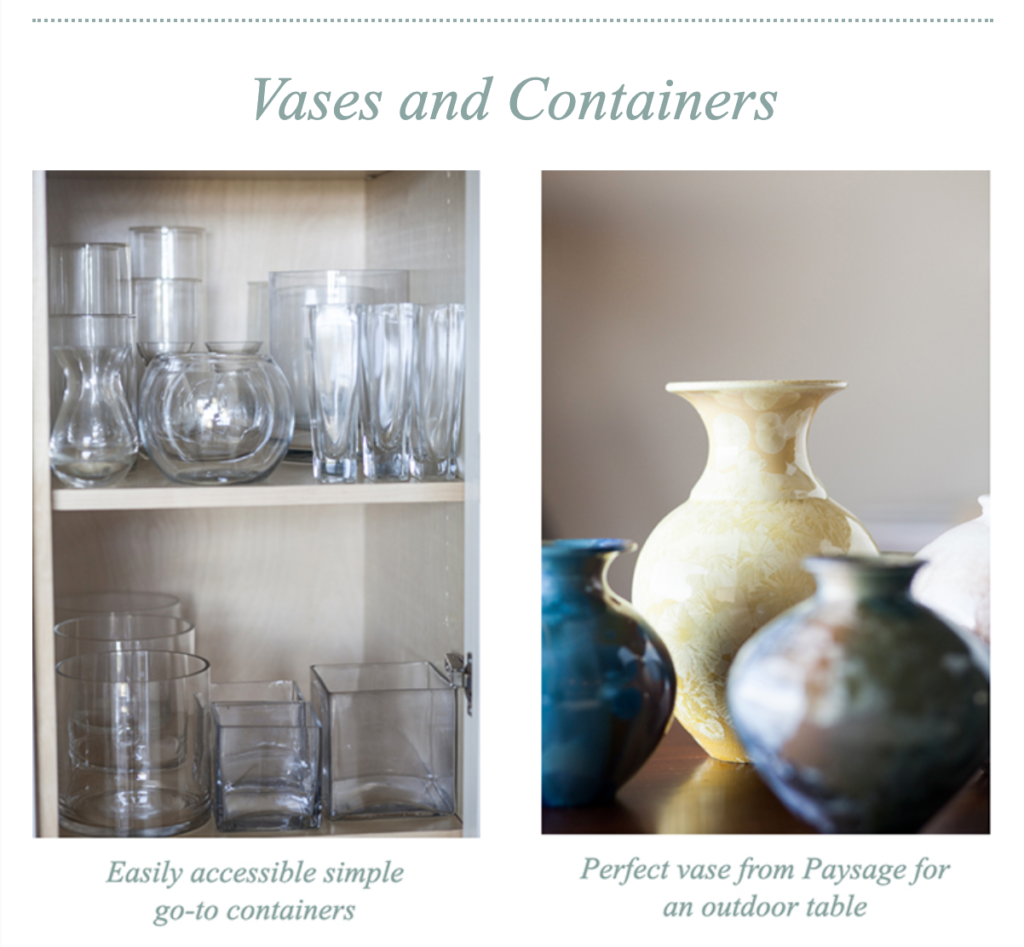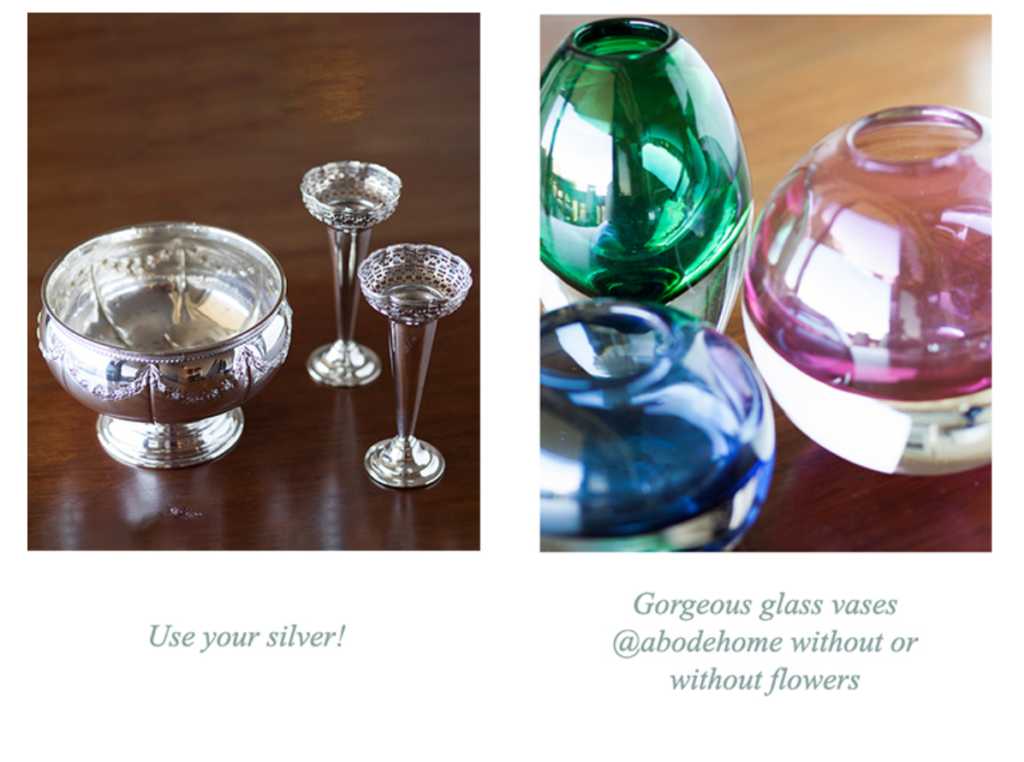 Abode Home Vases | available here