You're Invited …. Join Paysage Home and EE!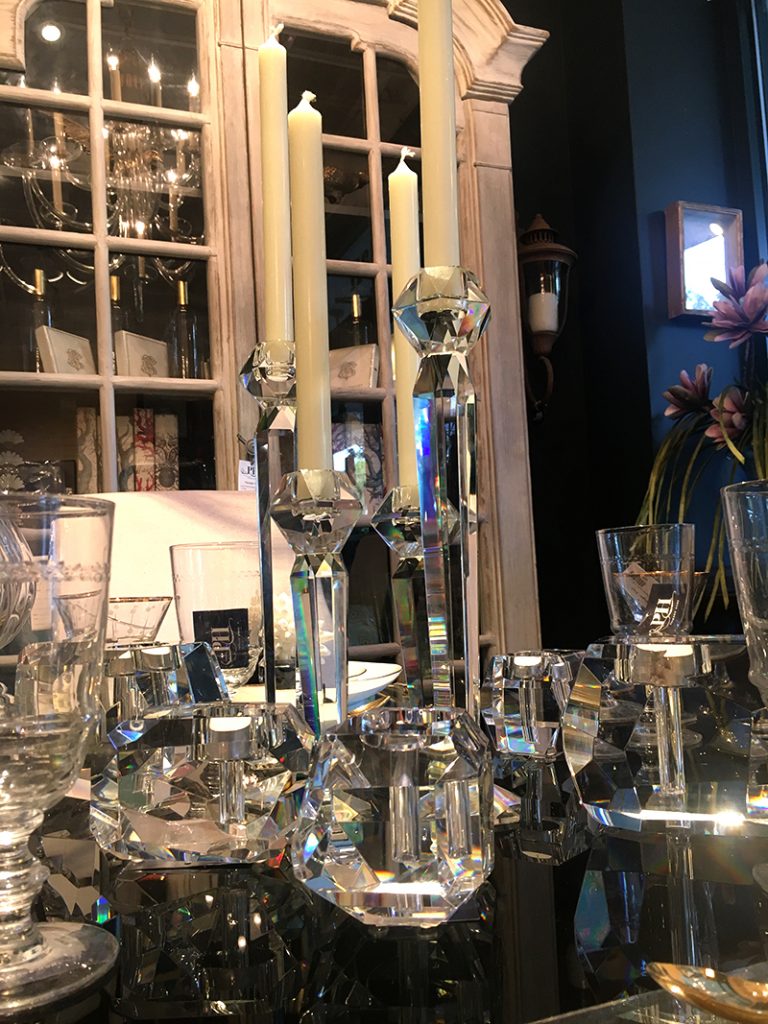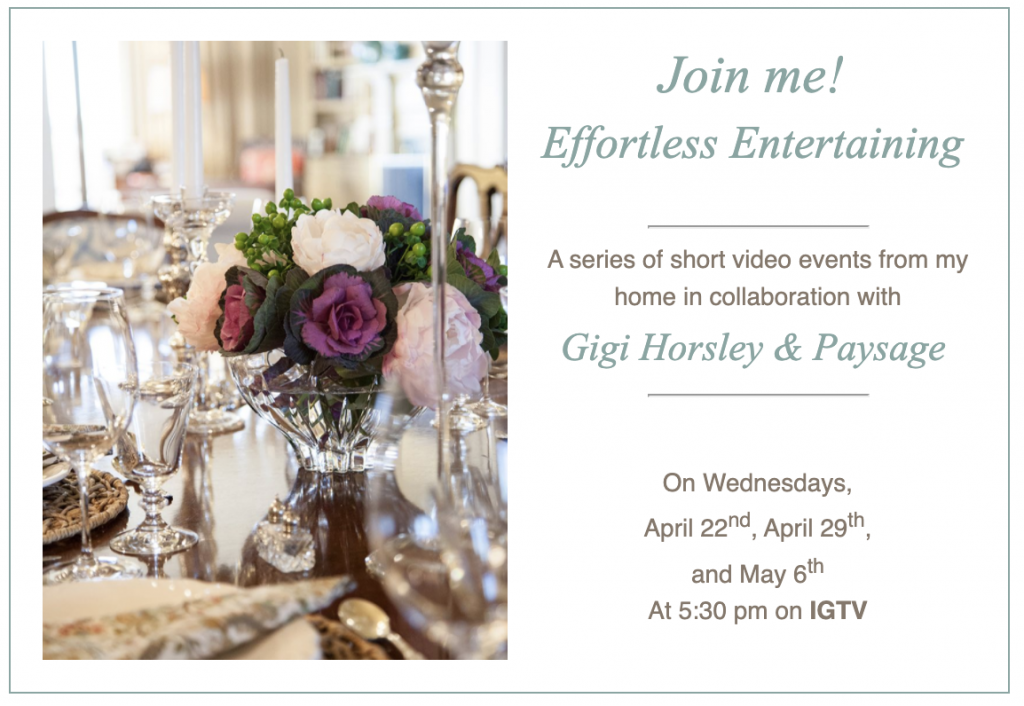 Dear Friends,
I look forward to welcoming you into our home … our living room, terrace, dining room … all the areas our guests would visit when they come for dinner. As we anticipate the summer months when we will welcome each other into our homes again, it's an ideal time to plan how we will gather with family and friends … a truly treasured gift we have all missed.
Join me as we talk about welcoming our guests easily and graciously … and with new lenses from this challenging time.
To join us, follow Effortless Entertaining and Paysage Home on Instagram. You will receive a notification when the video is posted. Gigi and I hope you will join us during the cocktail hour with a glass of wine, a cocktail, or a sparkling water. Let's get excited as we ready our homes and our hearts to welcome family and friends!
From our home to yours,
Follow EE on
Instagram and Facebook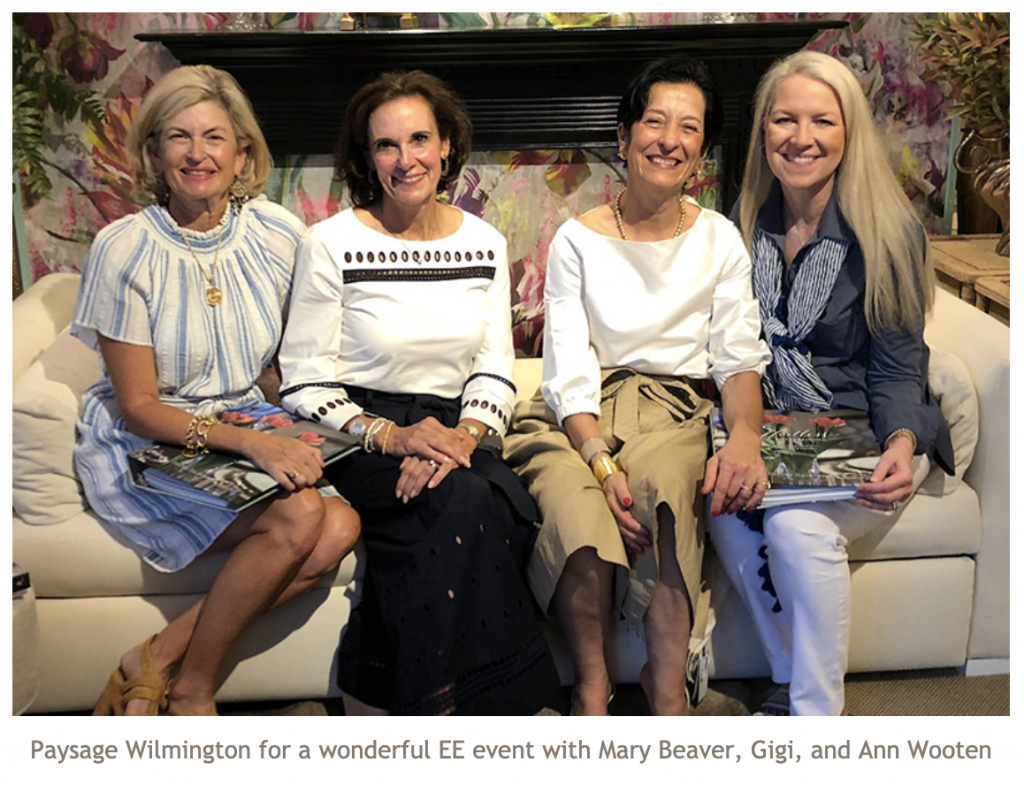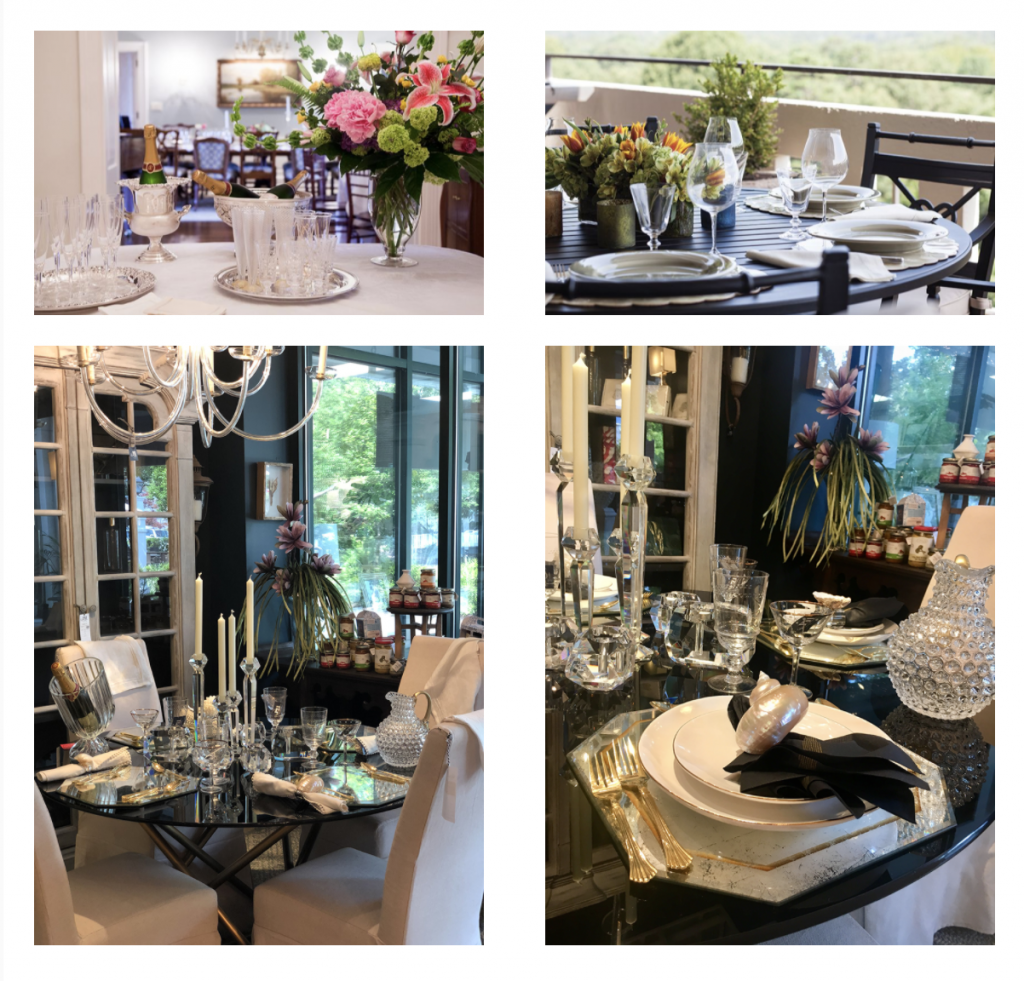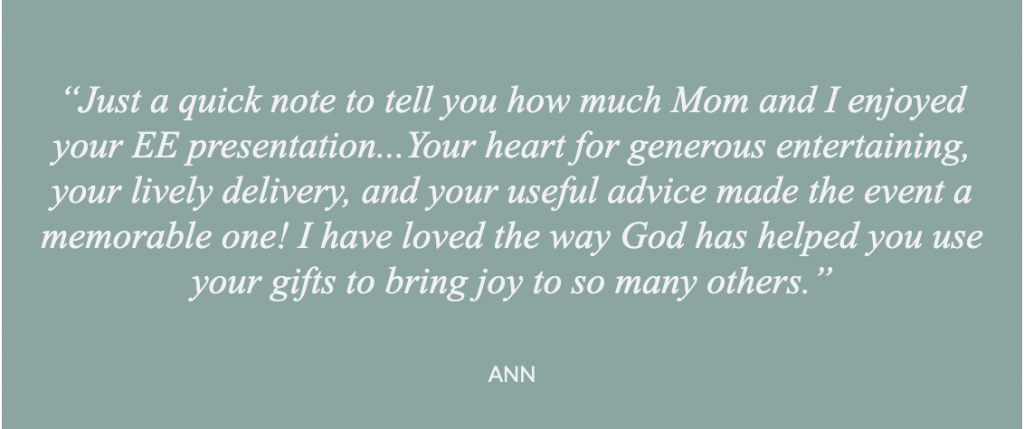 ---
---