Create a Perfect Valentine՚s Dinner Your Guests Will. . . Love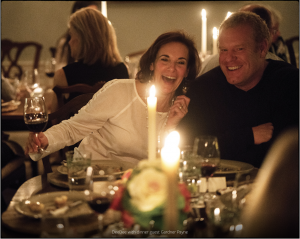 Welcome . . .
This week EE gives you an article featured in ScoopCharlotte for a perfect Valentine's Dinner your guests will … love!
DeeDee Dalrymple, Charlottean, hostess extraordinaire and author of Effortless Entertaining, shows us how to create a fabulous Valentine's Dinner … effortlessly!
I'm excited that my first article for Scoop Charlotte celebrates Valentine's Day, a time to share the love! For me, this is at the heart (no pun intended!) of entertaining. Welcoming others into our homes is all about sharing the love as we gather with family and friends around the table with good food and lively conversation. We open our homes not to impress others with our beautiful things or a perfect meal.  We open our homes to give the gift of hospitality. Step One in the "Ten Steps to Effortless Entertaining"…
Dinner with Friends is Not a Performance. It's a Gift of Friendship.
What relief and joy when we take the focus off impressing our guests and focus instead on giving them this special gift of friendship.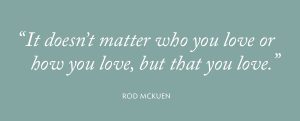 For your Valentine's Day dinner party, Effortless Entertaining gives you a Beef Tenderloin Menu that is tried and true…just as love should be! To make it super easy, EE gives you the GamePlan, Shopping List, and all the Recipes. Enjoy this menu along with a few other inspiring ideas of your Valentine's Dinner with Friends!
---
BEEF TENDERLOIN MENU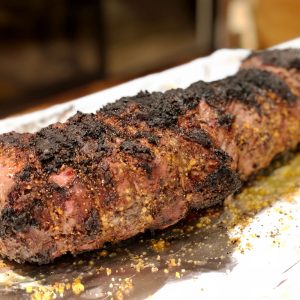 Mushroom–Blue Cheese Spread
Crudité Platter
Beef Tenderloin
Cheesy Scalloped Potatoes
Seasoned Brussels Sprouts
Sour Cream Muffins
Irwin's Super Brownies
Almond Macaroons
Printer-Friendly Menu, GamePlan & Recipes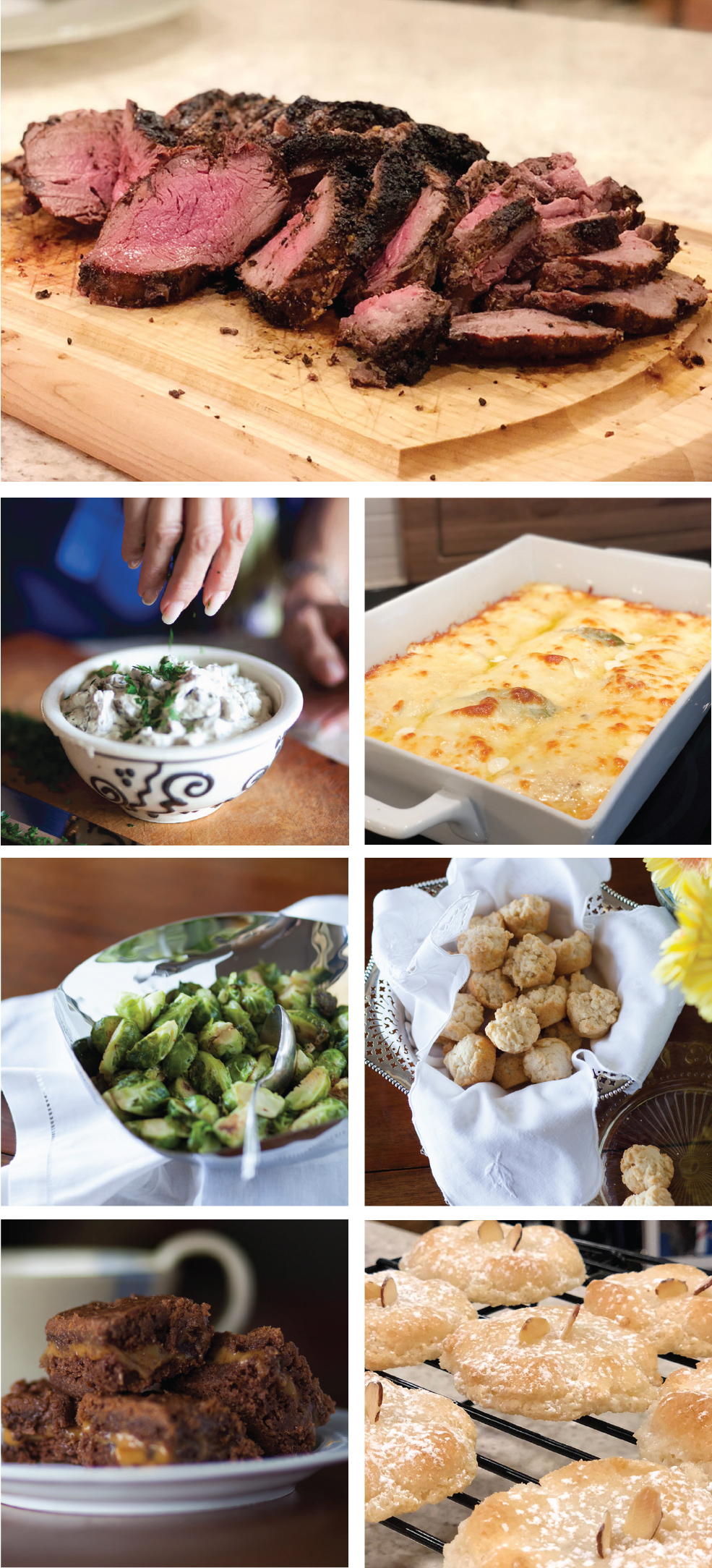 ---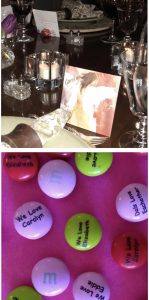 STYLE POINTS
Anne Neilson' Love Scripture Cards make the perfect Valentine's place cards. If you don't have place card holders, just stick to a piece of Valentine's candy. Both the card and the candy go home with your guests! Shop for Anne Neilson's Scripture Cards at 3 French Hens, the Good News Shop, and BD Jeffries.
Personalized M&Ms are a favorite EE way to jazz up any occasion especially Valentine's Day. Choose your colors and text and send these homes with your guests too! Order your Personalized M&M's at https://www.mymms.com/home.do
---

TIPS & QUIPS
For a quick crudité platter, prep your carrots and celery the day before (store cut carrots and celery in water to keep them crisp).
Arrange carrots, celery, and other vegetables, such as snap peas and peppers, on a tray with pre-packaged hummus (maybe more than one type) and pimento cheese in small bowls. Add one or two pickled vegetables, such as asparagus or okra.
A crudité platter is a nice complement to the heavier Mushroom–Blue Cheese Spread in this menu.
Clean as you go . . .
No muss, no fuss!
Clean tools as you work for a hassle-free end to your cooking. I like to keep a colander on the counter to dry spoons and spatulas that I've quickly washed during menu prep. They're dry and ready to put away by the time I'm finished cooking.
---
SOURCES & RESOURCES
Roots Hummus – Wonderful variety and flavor. Roots also uses fresh ingredients. Personal favorites are Lima Bean and Roasted Red Bell Pepper.
McCormick Mediterranean Spiced Sea Salt – I have heard from a few who have had trouble finding this seasoning. Wouldn't you know it – I can no longer find it at my local grocer, which is why I went online and ordered several jars!
My Three Sons Pimento Cheese – My very favorite! I use as a spread and for Jalapeño Cornbread
Bruce Julian Pickled Vegetables – Personal favorites are the Sassy Okra and Sassy Sprouts.
OXO Good Grips Mandoline Slicer – Easy, uniform vegetable slices.
Chef's Star Cut-Resistant Gloves – I never grate or use a mandoline without these gloves!