THANK YOU!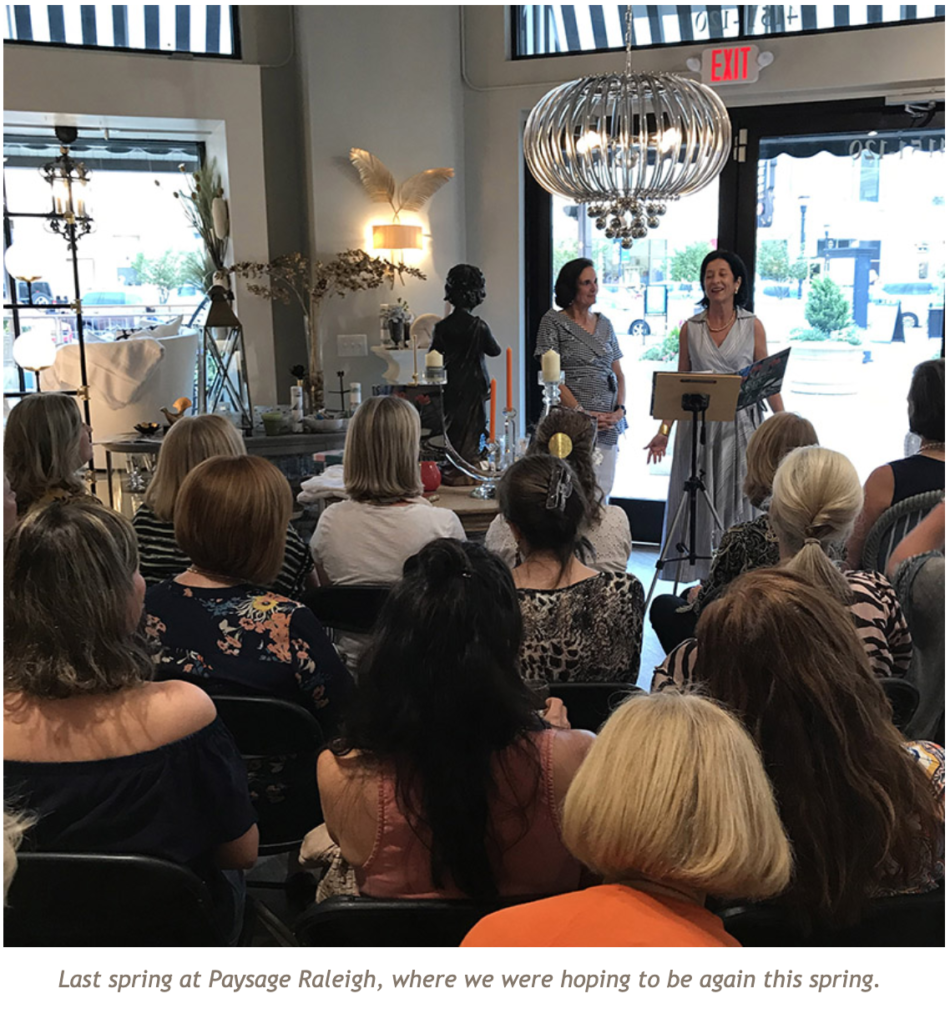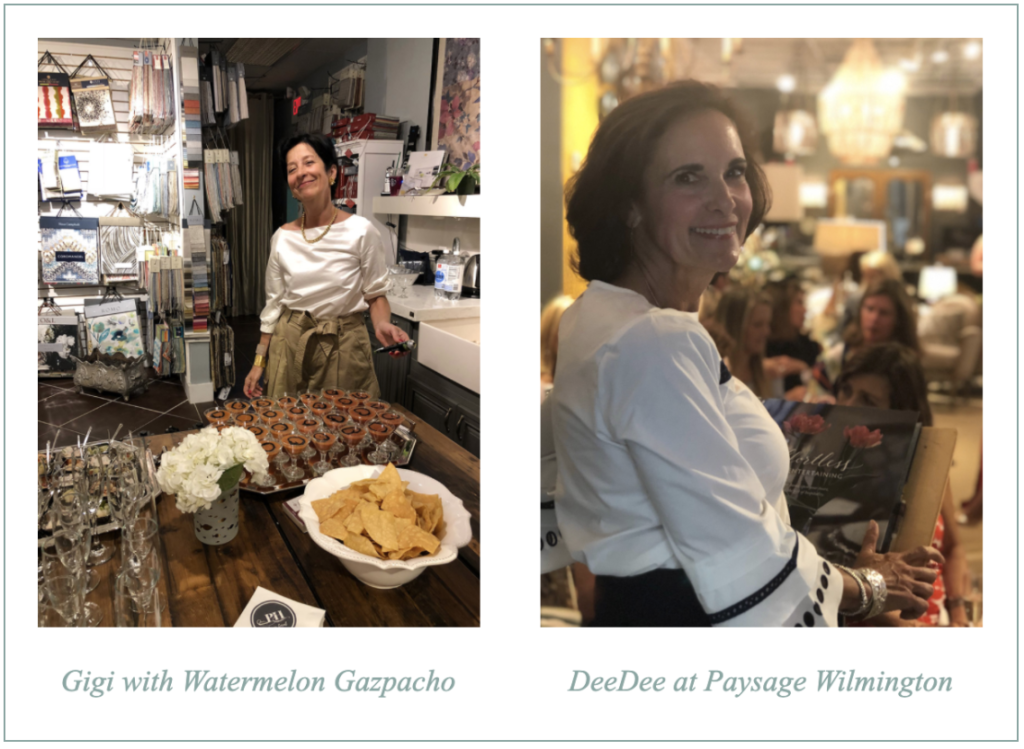 Dear Friends,
In mid-April, the owner of Paysage Home, Gigi Sireyjol-Horsley, called. I had been scheduled to speak in her Raleigh store on April 22nd and due to COVID-19, that event was canceled. In her bright and beautiful way, Gigi asked if I would consider doing a virtual event. Without considering my lack of technological expertise, I quickly and enthusiastically said, "Of course!" In reflecting on this call, I'm reminded of a ski instructor who once told my son, Eddie, when he was flying down the ski slopes at an early age, "His enthusiasm exceeds his ability!" Thankfully, Eddie's ability caught up quickly! Thankfully, for Gigi and me, we were supported by others with greater technological expertise.
I know Gigi joins me in thanking the incredibly talented women who work behind the scenes both administratively and creatively for Paysage and Effortless Entertaining. Some are married, some have children, whom they are now homeschooling. They continue to do all that's needed and more with excellence and humor.
All of us also want to thank all of you for tuning in each week! We have loved your comments, your questions, and your EE and Paysage orders. What a gift you have been to us! If you missed the videos, you can still find them on Instagram at Effortless Entertaining and Paysage Home. Look for more videos from me and hopefully, Gigi will pop in from time to time as we continue connecting in this new way with our EE community.
As we wrap up this series, I want to share one more recipe from Gigi, who is a very accomplished cook. She prepared this Watermelon Gazpacho for the first EE event I did in her Wilmington store in August 2018. Just in time for the summer season, this cold soup will be a treat for your family and friends. Gigi served in Martini glasses and, you can see I have served in a small-footed dish. Anything goes for this summer favorite and, even better … it's effortless!
With gratitude,

Follow EE on
Instagram and Facebook
---
Meet the Team

---
Watermelon Gazpacho
SERVES 6–8 Gigi Sireyjol-Horsley, Paysage Home
INGREDIENTS
4 cups cubed watermelon, seeded
1 cup chopped tomato
½ cup chopped cucumber
½ cup chopped green pepper
¼ cup chopped fresh cilantro
2 tbsp chopped green onion
2 tbsp lime juice
1 tbsp lime zest
1 tbsp finely chopped jalapeño
1 tsp minced fresh ginger
1 tsp salt
DIRECTIONS
Puree 3 cups of the watermelon in a blender. Add the pureed watermelon and the remaining 1 cup cubed watermelon to a medium mixing bowl.
To the mixing bowl, add remaining ingredients. Chill until ready to serve.
DEEDEE'S NOTES:
Recipe may be prepared earlier in the day or 1 day in advance.
May be enjoyed as an hors d'oeuvre, a first course, or a side to a sandwich or salad.
Zest the lime before cutting it to squeeze the juice.
Printer-Friendly Recipe | Printer-Friendly Newsletter