St. Germaine Martini

Dear Friends,
Toast your Valentines, Galentines, or anyone else you love with one of our favorite cocktails. Inspired by Le Diplomate's Romarin, daughter Elizabeth whipped up this very fine cocktail before we enjoyed dinner at our favorite spot later that evening. You may have seen fun family photos in Sunday Instagram post. 
As for the fresh juice called for in this recipe, you can cheat, however, I do think fresh juices in our cocktails make a difference. My favorite juicers?  While I love my manual juicer for lemons and limes, like the one shown below, I did splurge recently and bought this very fancy red SMEG. I use it all the time for big batches of freshly squeezed juices. If you don't want to splurge on the SMEG, Cooks Illustrated gives the Black+Decker juicer high marks. I think either juicer with this recipe attached would make a very cute Valentine's gift for your favorite cook. I know the rule about never giving your sweetheart anything that plugs in, but I still think this would be a fun gift! 
Cheers to you and sending lots of love to our EE family!
---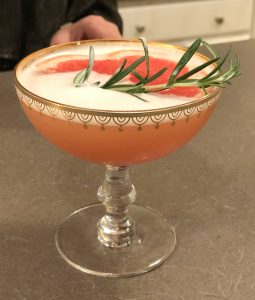 St. Germaine Martini
Inspired by Le Diplomate's Romarin
1 oz vodka
½ oz St-Germain liqueur
½ oz rosemary simple syrup*
1–2 oz red grapefruit juice, freshly squeezed
Garnish with grapefruit slice and rosemary sprig
*For simple syrup, boil 1 cup water with
1 cup sugar. Stir until sugar is dissolved.
Remove from stove and add 3 sprigs rosemary. Let cool.
Mix and enjoy!
---
Sources & Resources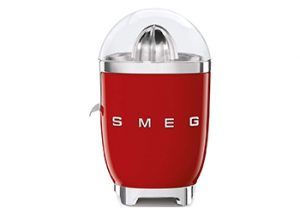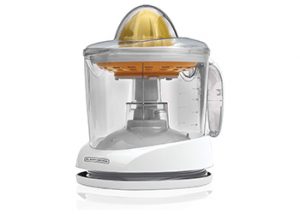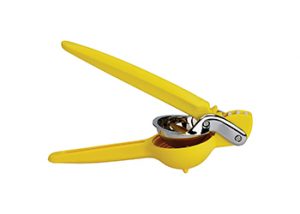 ---
Printer-Friendly Recipe | Printer-Friendly Newsletter
---