Beer Can Chicken
Dear Friends,
We Love Weeknights!
I know you've heard me talk about Beer Can Chicken before, but I must bring it up again. It's so quick, so easy, so good, and so good for you! Best of all it no muss, no fuss!
Season the chicken, put it on the grill, and you're done until it's done! It's perfect for everyone . . . singles, newly marrieds, young parents, or empty nesters. Mr. EE grills one of these almost every week. Some of you know that I don't even know how to turn on the grill. It's true.
We enjoy this very healthy and delicious chicken for dinner with a salad and vegetables tossed with Round Pond Meyer Lemon Olive and McCormick Mediterranean Sea Salt, two of my EE Essentials. We then enjoy the leftovers in a salad or chicken soup for lunch. You could also do tacos for another dinner. Let me know if you have questions and send pictures!
From our home to yours,
---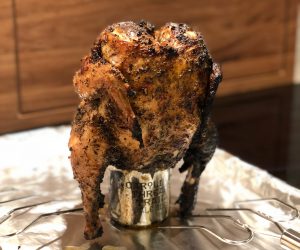 Beer Can Chicken
Serves 4
INGREDIENTS
¼ cup herbes de Provence
¼ cup olive oil
2 small garlic cloves, finely minced
1 tbsp salt
½ tbsp pepper
1 3½–4 lb chicken
1 12-oz can of beer
DIRECTIONS
Mix all ingredients except chicken and beer in a bowl. Rub mixture all over, inside and outside of chicken.
Place open beer can on grill grate. Place chicken vertically over the beer can, so the can is mostly inside the cavity of the chicken.
Roast over medium heat approximately 30–40 min, until an instant-read thermometer inserted into thigh registers 165°. Grill times may vary, so check thermometer frequently. Let rest 10 min before carving.
DEEDEE'S NOTES
Recipe may be prepped earlier in the day. Cover and chill.
You may season the chicken any way you like.
---
Sources & Resources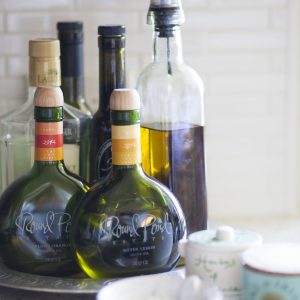 Round Pond Meyer Lemon Olive Oil
available here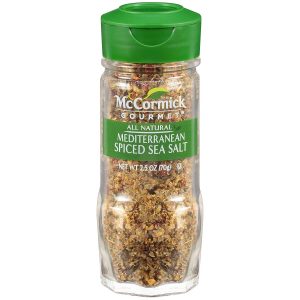 McCormick Gourmet All Natural
Mediterranean Spiced Sea Salt
available here
---