Cocktails, Mocktail, and Fresh Juices!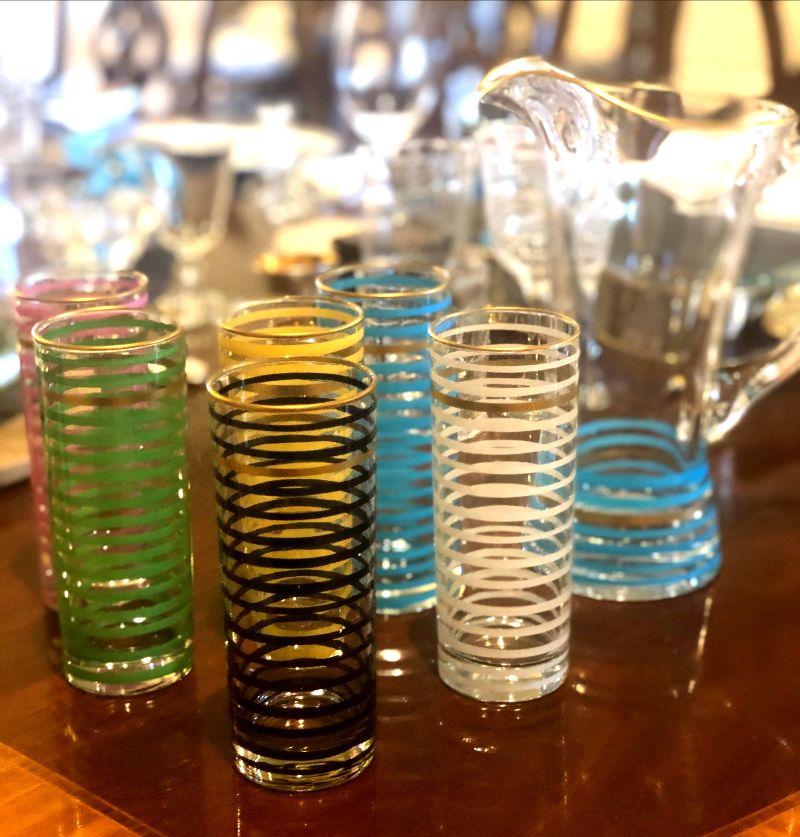 Dear Friends,
I hope that at the end of your day, you're switching gears to wind down and enjoy the summer evenings with family and maybe now, even a few friends as we begin to gather again. The "cocktail hour" is a fixture in our home, whether it's just Ed and me, a house full of our children and their SO's (significant others), or with friends. This is the time of day when our work is done and we begin to relax and enjoy our evening together.
In this newsletter's video, I want to encourage you to consider fresh juices for your cocktails and mocktails … it's not hard, and it can definitely be … effortless! In this video, you'll see two options for doing this easily,  whether juicing small fruits such as lemons and limes or larger fruits such as oranges and grapefruits.
Admittedly, the SMEG electric juicer featured in my video is a bit pricey, so I've offered an alternative below. I have not tested this product, but it's recommended by Cooks Illustrated, which is a source I trust. Additionally, I've made a recommendation on silicone ice cube trays with snap-on lids that make storing juices so easy. Although not mentioned in the video, we also love our Tovolo Ice Molds so that we don't have ice melting into our drinks.
One quick word … although the links take you to Amazon, I do encourage you to "shop local" to support our small businesses. Many of these products can be found in your local kitchen stores.
In the video, you'll find a few more EE Tips & Quips on juicing and zesting… Cheers!
From our home to yours,


Follow EE on
Instagram and Facebook
---
Sources & Resources
Smeg Citrus Juicer

Available in other fun colors!
Available here

Silicone Ice Trays

Silicone Ice Trays with snap-on lids
and easy release of one or two cubes.
Available here

Dash Citrus Juicer

Recommended by Cooks Illustrated
and available in fun colors!
Available here

Tovolo Sphere Ice Molds 

Big cubes that don't melt
as quickly into your drinks!
Available here

Chef'n FreshForce Citrus Juicer

When juicing just a few lemons and limes.
Available here

Tovolo Sphere Ice Molds 

One of my all-time favorite
kitchen tools.
Available here

Cocktail Zester

When you need a twist!
Available here