Beer Can Chicken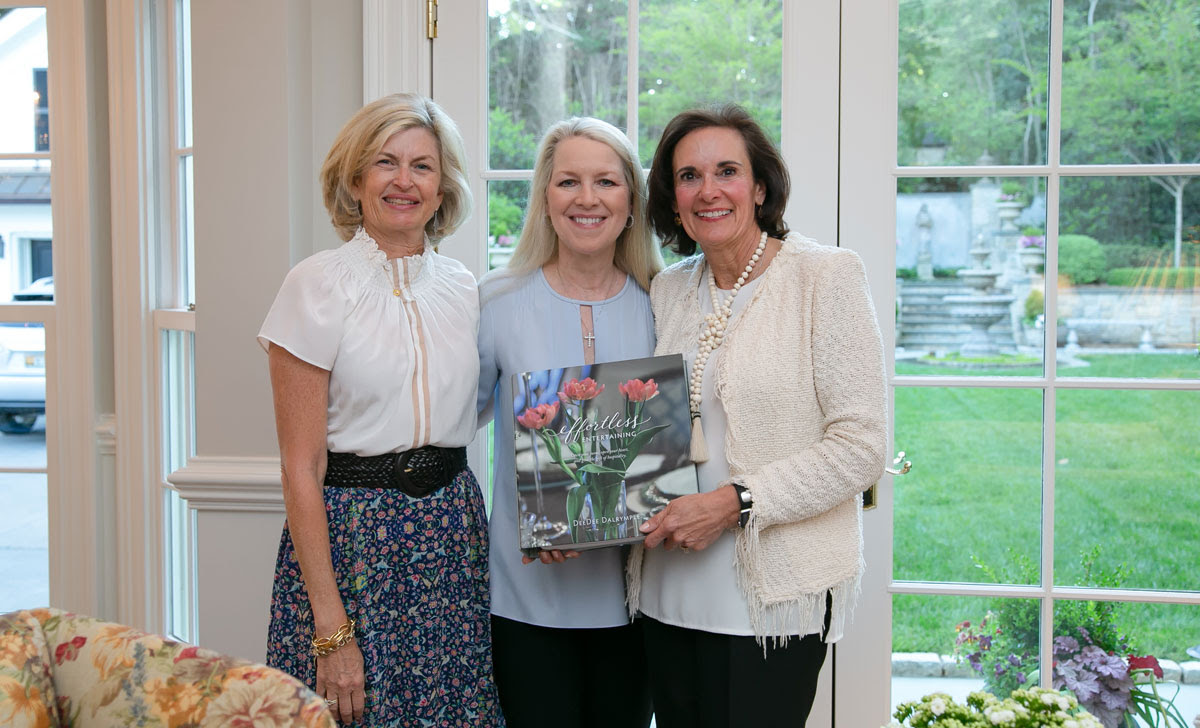 Dear Friends,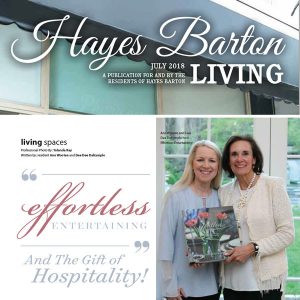 What an exciting year 2018 has been for Effortless Entertaining! Thank you to everyone who has invited me to speak and to all who've attended my presentations. I've loved being in your communities, reconnecting with old friends, and making so many new ones.
I hope you will enjoy the gorgeous photos from the EE event hosted by Ann Wooten and her daughter Rachel Mathews which was featured in the Raleigh Hayes-Barton magazine. Also, enjoy the photos from the Paysage Home event in Wilmington.
EE events are lively and fun! I am looking forward to the many events already scheduled for the fall. Please be in touch if you'd like to learn more about hosting an Effortless Entertaining event.
Thank you also to all who have purchased books for themselves and as gifts, and to all our new members. We love hearing from you! For those who follow us through The Dash and on Instagram or Facebook, we appreciate your continued interest in Effortless Entertaining and hope to welcome you as members in the future.
With this issue of The Dash, we begin to think of our fall routines. We hope you enjoy this "We Love Weeknights" favorite!
With gratitude,

Check out the albums from our Raleigh event and our Paysage Home event on our Facebook page!
---
If you gave Effortless Entertaining as a gift, you may want to forward this email to your gift recipients to make sure they are on our mailing list for The Dash and to remind them of the two-month complimentary membership to our community.
---
And now a Dash of Effortless Entertaining goodness!
As summer draws to an end, many of you may be looking for an easy and healthy weeknight dinner. One of our "We Love Weeknights" favorites is the Roast Provençal Chicken (on page 231 of the guide), but with a summertime twist: cook it on the grill over a can of beer. No muss, no fuss . . . Effortless!
---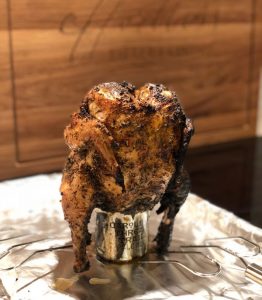 Beer Can Chicken
Serves 4
INGREDIENTS
¼ cup herbes de Provence
¼ cup olive oil
2 small garlic cloves, finely minced
1 tbsp salt
½ tbsp pepper
1 3½—4 lb chicken
1 12-oz can of beer
---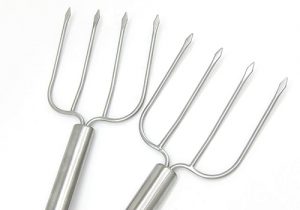 Tips & Quips
KAYCROWN Turkey Lifter Forks
Ed has found that handling the chicken is easier with these handy turkey lifters.
---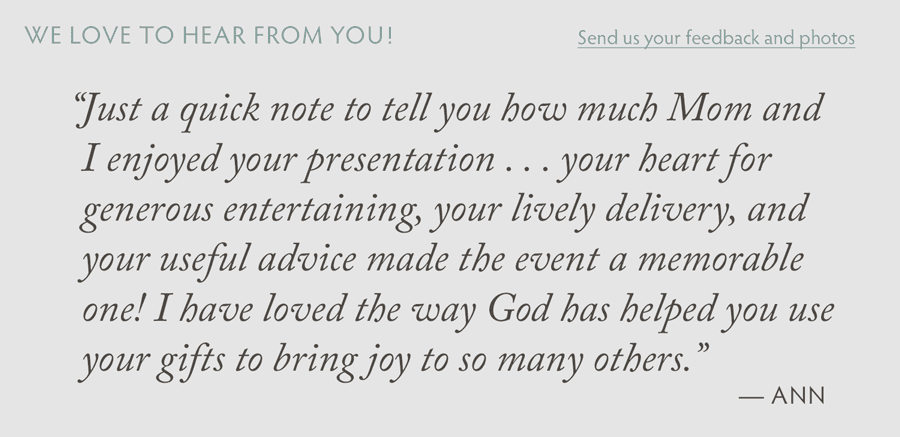 ---
Members, look for The Dish coming your way soon . . .
Including this delicious lineup!
SUMMER'S LAST HURRAH! MENU
Vidalia Onion and Cheddar Dip (page 181)
Watermelon Gazpacho
Fried Chicken
Tomato Pie
Roasted Okra
Jalapeño Cornbread (page 167)
Fruit Crumble
Become a Member of the Effortless Entertaining Community