EE's Favorite Stocking Stuffers! 🙌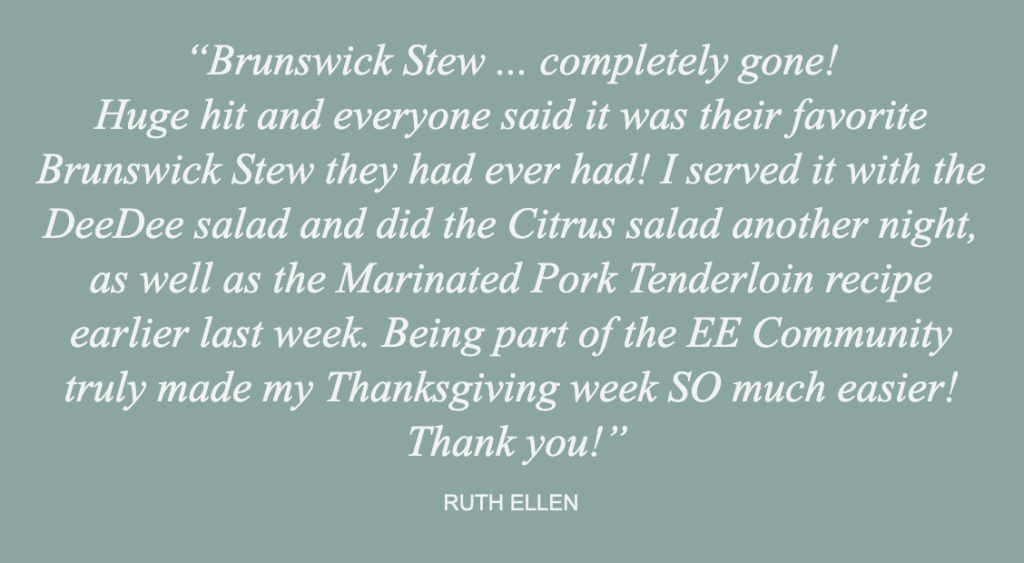 Dear Friends,
Through our "A Few of My Favorite Things" giveaway, you've been hearing about special gifts from EE and our giveaway partners. If you missed it, see last week's newsletter, "The Dish," newsletter, and our Instagram post too. You can also click here to enter.
This week, we bring you …
EE's Favorite Stocking Stuffers for Your Favorite Cooks!  
Although I've linked you to Amazon just for the ease of it, please shop small and shop local! You can find many of these items at your local kitchen shops. 
---
Gift Ideas
Snapfit Measuring Spoons
Need I say more than I've said a thousand times before! You do need to order at
least 3 sets if ordering from EE, but don't forget we're including a set with every Effortless Entertaining book purchase. Smart shoppers have already been placing their orders. Signed, sealed, and shipped for delivery! 👏🏻👏🏻👏🏻
Dreamfarm Supone Sit Up Spoon

Stiff enough to do the heavy lifting,
but soft enough to scrape the pan better.
Available here

Joseph Joseph Whisk and Scrape

The brilliant silicone edge on this whisk
will make sure you get every bit out of the bowl!
Available here

Dreamfarm Chopula

The magic is in the offset spatula
— makes flipping an egg so much easier!
Available here

The Ringer Original Stainless Steel Cast Iron Cleaner

You would think it would scratch,
but it doesn't — works on cast iron, ceramic, and stainless steel.
Available here

Cut Resistant Glove

A must-have when using a grater or mandolin
— no more cuts!
Available here

Microplane Zester

Who doesn't love this tool!
Available here

Chef'n Lemon Juicer

Perfect for juicing one or a few!
Available here

Joyce Chen Scissors

Can't live without these
— even have a pair in my car!
Available here
Nordic Egg Cooker 
Perfectly hard boils 4 eggs in 8 minutes.
Available here
---
From our home to yours and Merry Merry! 🎄


Follow EE on
Instagram and Facebook